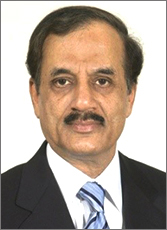 Pavan Poddar
He is the co-founder & Chairman of Vertex Systems Limited.
He is an MBA from the University of California, USA
He is also Chairman of the Poddar Group, and has interests in diverse fields, such as real estate & healthcare. He has served as President and Director of Bharat Chamber of Commerce and takes active part in promotion and development of Trade and Industry in and around West Bengal.
Mr. Poddar is also active in providing support for social upliftment of the poor and children through his charitable organisations.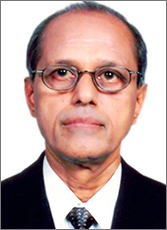 G Sridharan
He is the co-founder and Chief Executive Officer (CEO) of Vertex Systems Limited.
He graduated in Mining & Metallurgical Engineering from College of Engineering, Guindy, University of Madras, India.
He has a few decades of experience, in various parts of India and in Germany, in diverse fields such as Coal Mining, Alloy steel manufacture, Construction, Textiles, IT and IT enabled Services.
He is member of various professional bodies. He Mentors Students and serves the needy through his charitable organisation and Rotary.